Texas State Record, day 4
The weather gods are definitely not smiling on us this week. It's not as windy today, it's cloudy instead. Breezy and cloudy so far. Hopefully we'll get just enough wind to push that mess out of here without it being too windy to jump. There are way too many airplanes here that don't like sitting on the ground any more than we do...
Last night the clouds thickened up and we got enough rain to drive most people into the hangar for a Pappas Catering tortilla dinner. Later on, the Anvil brothers started prepping tonight's barbecue; we hear there are about 500 pounds of meat on those smokers already. I don't think anyone will go hungry or thirsty tonight, as they've also got a new homebuilt beer trailer that holds who knows how many kegs.
As for entertainment, the spotlight will likely be on the foam pit. Before the rain started yesterday it got tested out by one of the local drop zone kids:
Why a foam pit? It was explained like this: There are negatively charged ions in the foam that attract the positively charged ions in women's clothing, effectively negating the clothing. Or something like that...
Anyway, whether you're in the pit or spectating, make sure to catch an Anvil brother and get your free T-shirt.
Stay tuned for more updates on today's jumping (hopefully) and festivities (definitely!).
Update (10:20 am): The clouds are thinning out a bit, but it's still windy. Load 1 just went on a call, and the 160-way is standing by to see how things go. We just got a nice report on the current World Team goings-on, which we'll discuss shortly in more detail. (Update: Report is now posted.)
Update (11:20 am): Load 1 landed well enough, but it's still pretty windy. The 160-way will stay down waiting for lighter winds. The helicopter got here a bit ago, but unfortunately it's on a wind hold just like the rest of us. :-( Here's a few pics of what's going on here today.
Update (1:40 pm): Well, it's still too windy to jump, but not too windy for helicopter rides!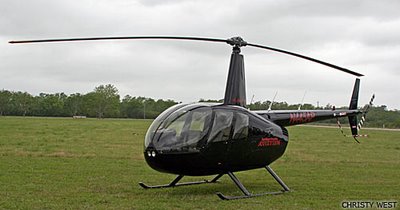 And we've just been handed some more photos of the foam pit from last night. Thanks to TSR participant Chris Ives for these, who says that indeed the kids were playing! (Does this look like a bunch of skydivers or what?) That's Chris in the first photo, on the left.
Update (3:15 pm): And that's it for the day, at least for the 160-ways--they're released until tomorrow morning at 7 am. The clouds are getting thicker and it's starting to drizzle, so the beer light is on. The evening festivities are supposed to be occurring over at the pond (by that already infamous foam pit), but if it ends up raining like it did last night the food, at least, may move into the hangar. Dinner's now at 6 pm, and there's 500 pounds of brisket, 300 pounds of chicken, and 250 pounds of ribs being cooked up by the Anvil Brothers. Hope you're hungry!
Oh, and did I just hear there was a band and free beer! I believe I did. :-)
We'll update you later on or tomorrow with some pics from tonight's fun. And if you have any pics or exploits you think should be featured here, send them on over to Christy.
Labels: Anvil brothers, Texas State Record